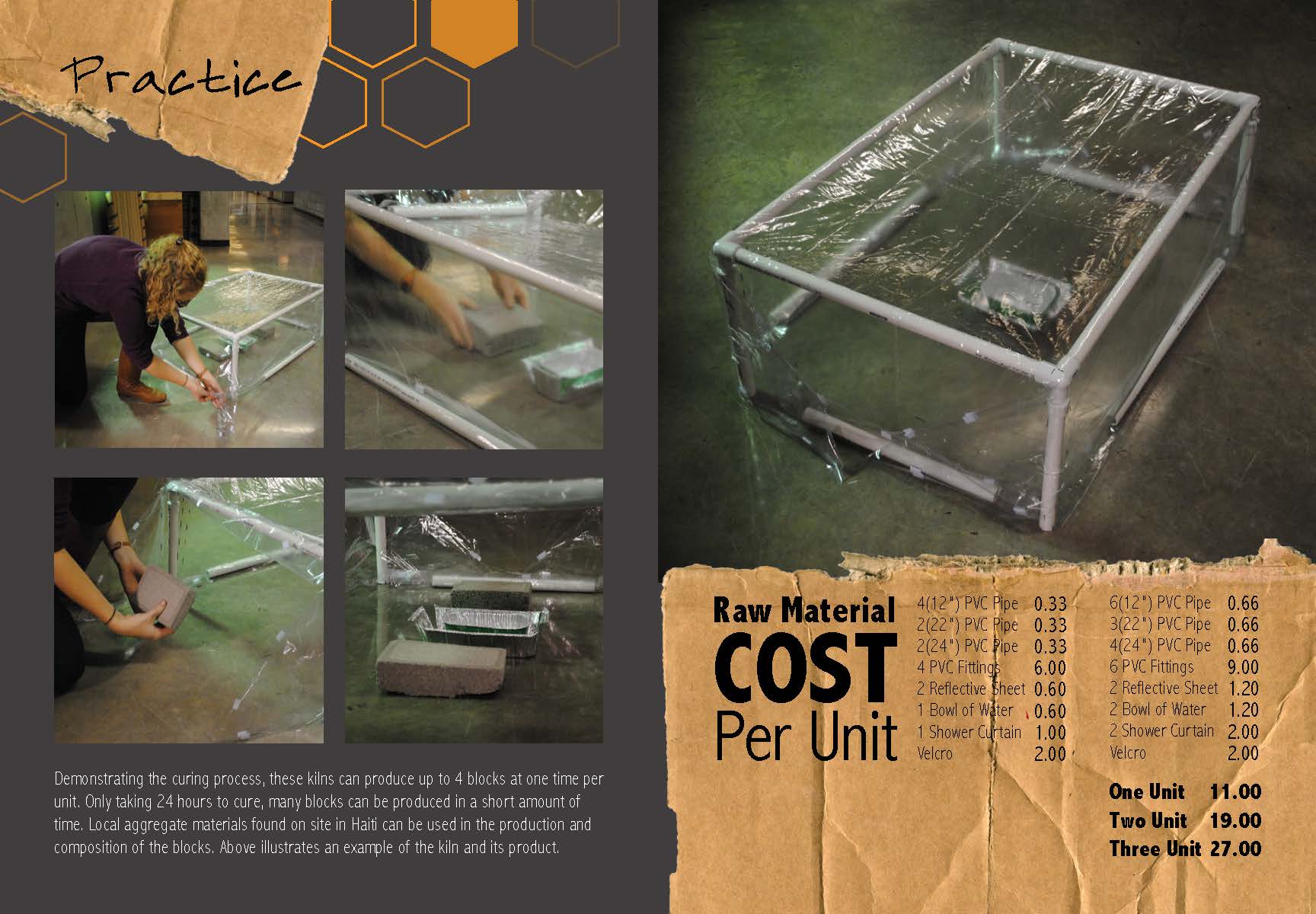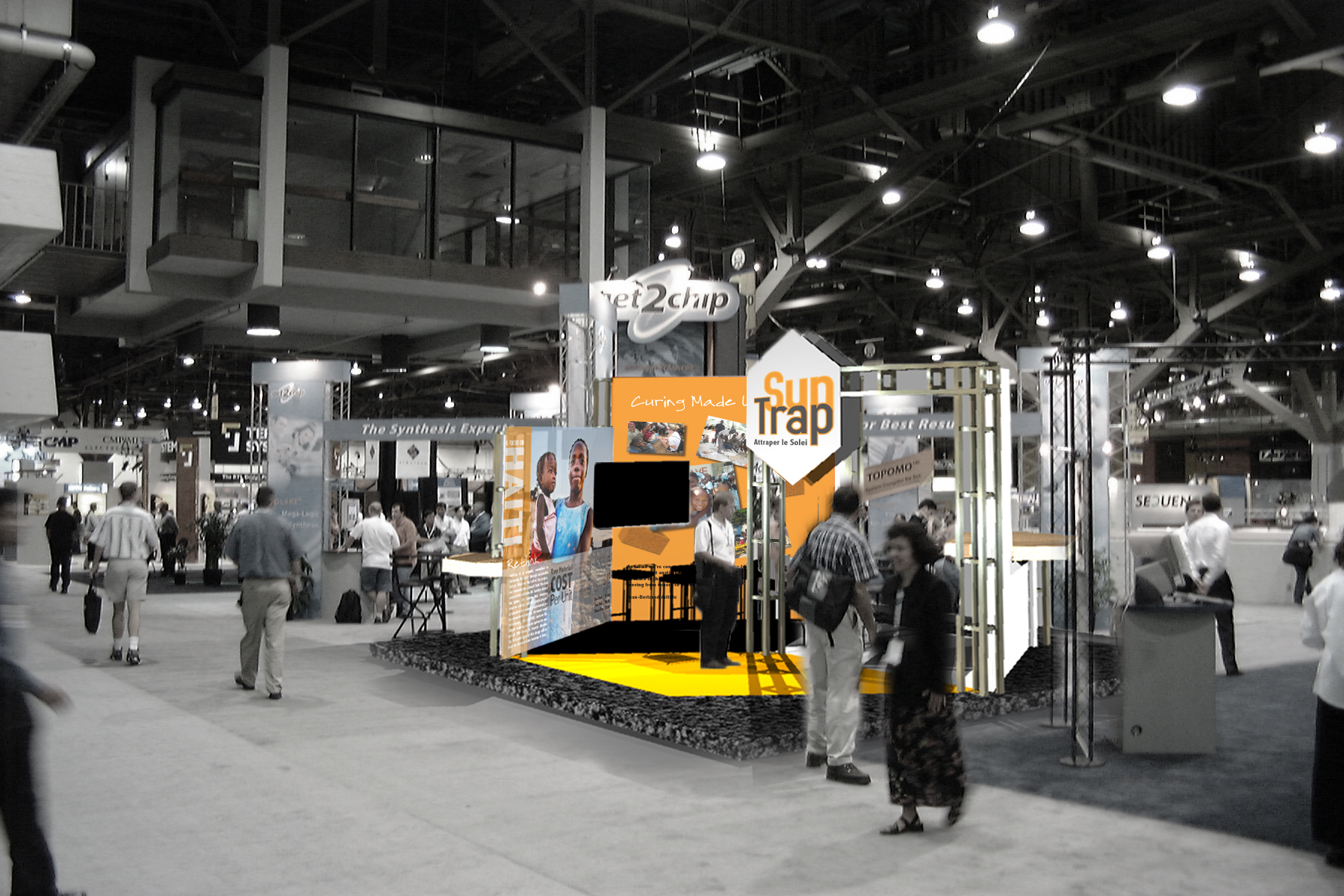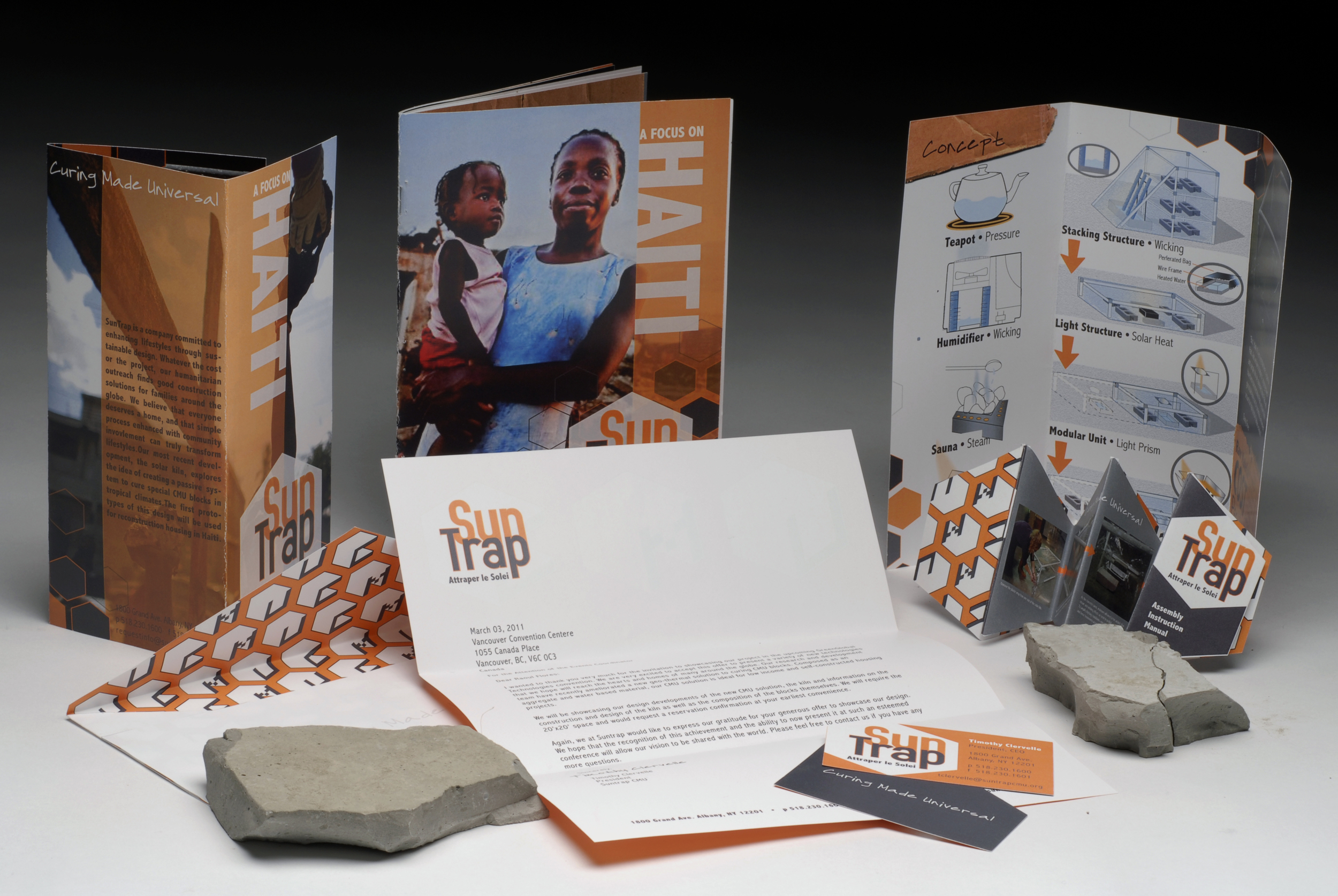 This is a solar kiln was developed by an elective architecture studio seeking to create low-income solutions to curing CMU units. The project's use is targeted towards villages of Haiti to help give locals a self-sustained, low cost, practical way of curing adobe bricks to reconstruct their homes. Concrete and alternate aggregate solutions for different kinds of bricks to be cured were also tried and tested. The team's kiln was a finalist in the 2010 NCMAF Solar Kiln Competition to potentially be shown in the Vancouver Sustainable Design festival in Fall 2011.
I took the ideas of the kiln to generate the brand, SunTrap, and further it by creating publications and a tradeshow design to highlight the solar kiln in the event of an exhibition. The project sets to create a simple, bold and geometric face for SunTrap producing the solar kilns. The cubic, interchangeable motif transcended into a tradeshow design showcasing and promoting the efforts for its use in Haiti. Supplementary media design kits and mailers for events are easy, understandable instructions with universally understood graphics. They were all created using green and sustainable materials to remain true to the concept of the kiln.
"Curing Made Universal" became the alternate acronym for CMU blocks, and slogan for SunTrap.
Images and select photographs were used for educational purposes only. A big thank you to the Haiti Solar Kiln's design team and Ball State University.