Healthy Community for Clemson University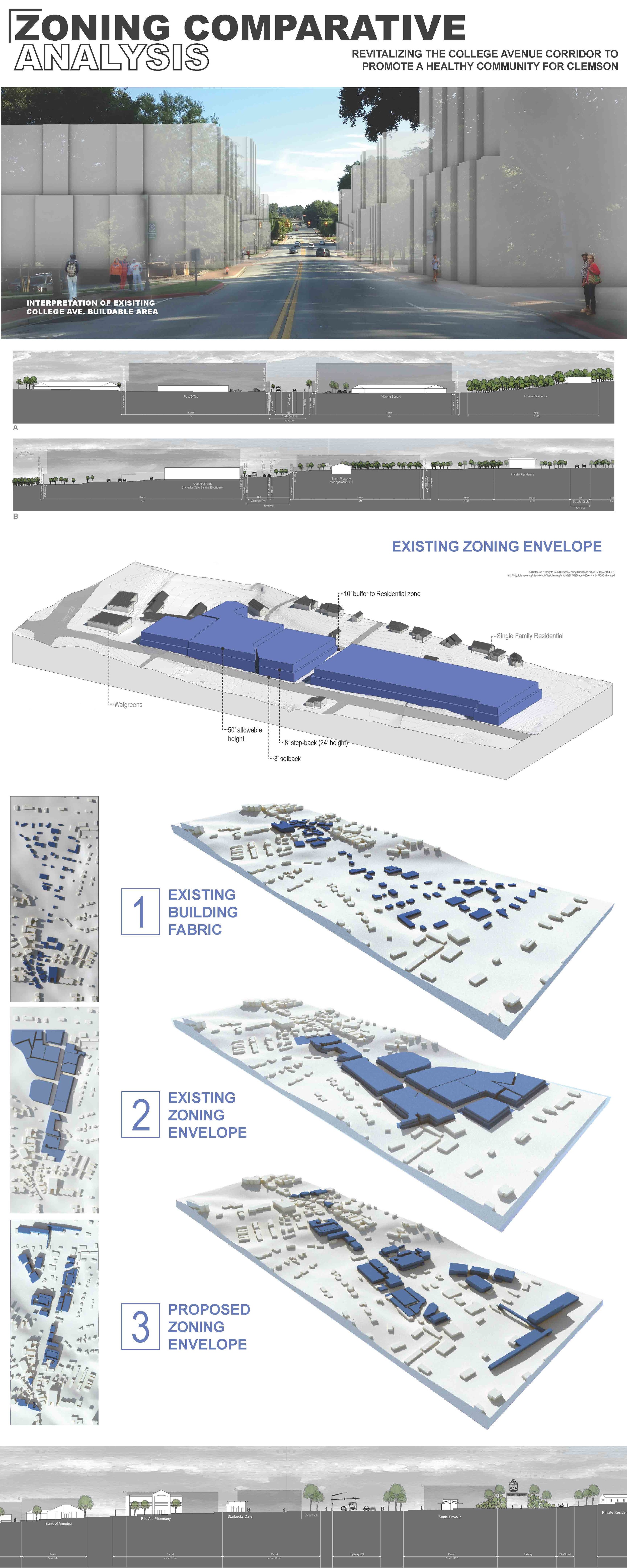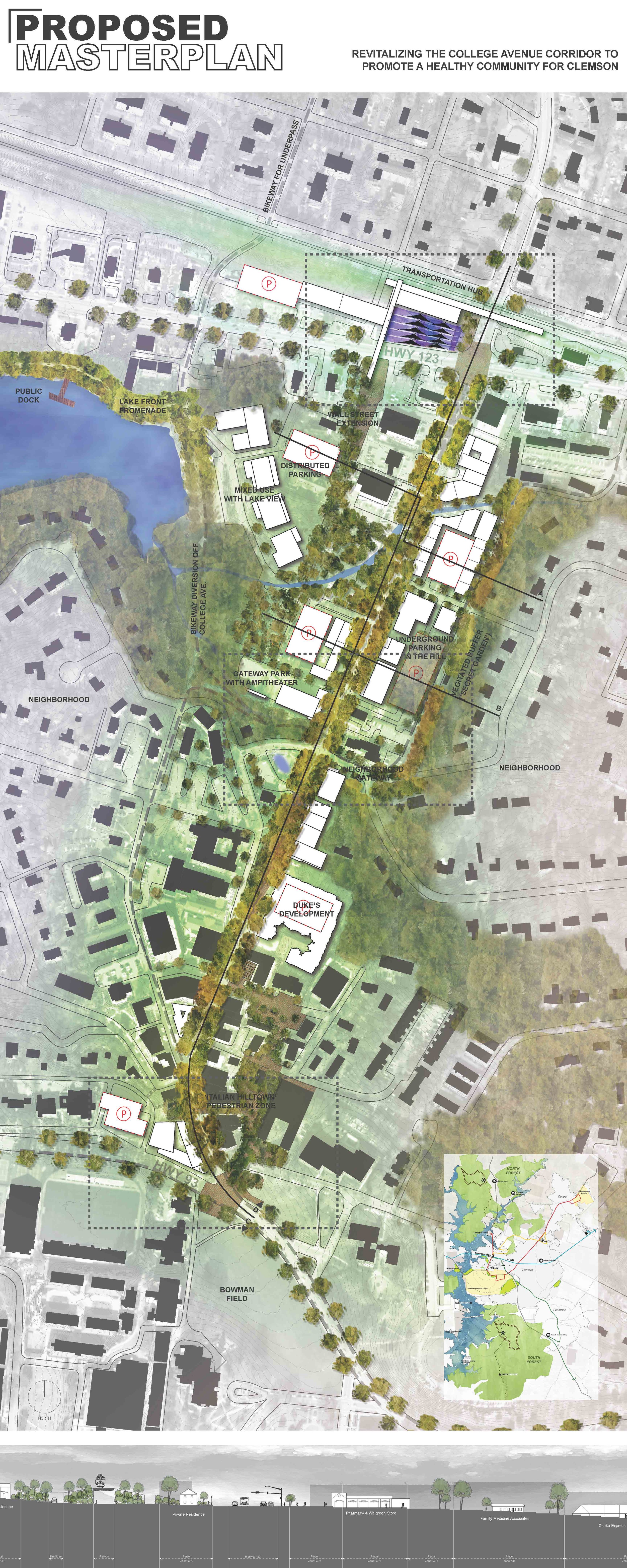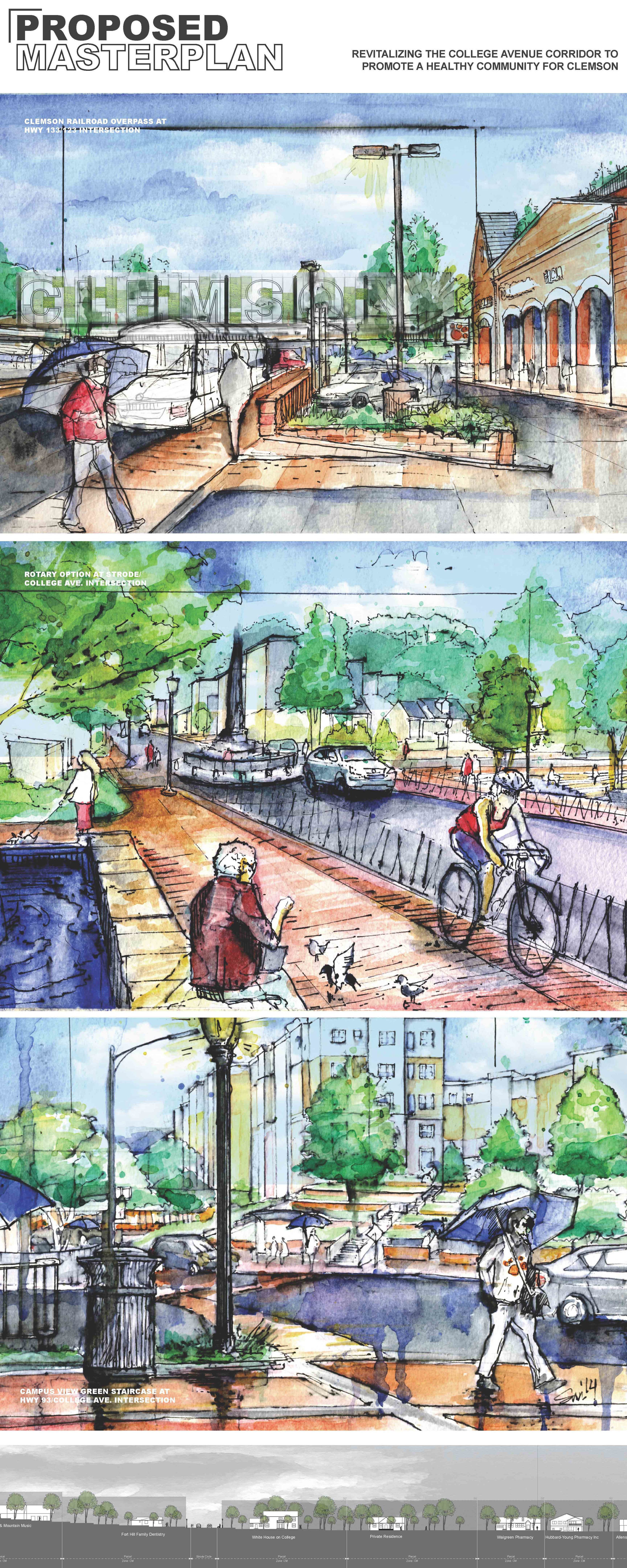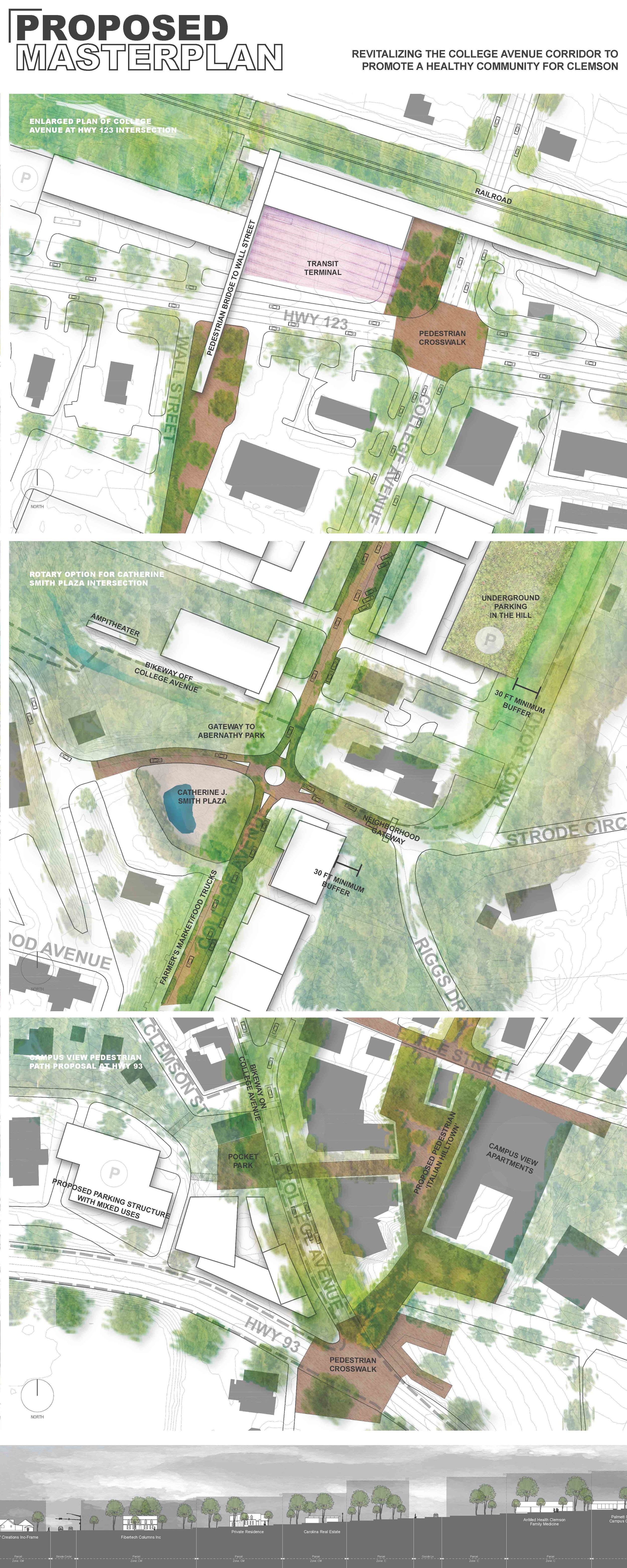 Comprehensive College Avenue Plan
The graduate program in Architecture + Health at Clemson University presented conceptual proposals for future development in Clemson along College Avenue. Following a semester of study along which the studio worked on identifying key problem areas for Clemson and developing design strategies (see Critical Analysis) , small team urban design proposals (see Urban Health) and finally individual parcel proposal ideas (see Transit Hub), the graduate student assistants worked to synthesize and package our findings into a comprehensive presentation.
The final forum presented urban Design Strategies, ideas and concepts for future development along College Avenue intended to illustrate the potential, possibilities and physical implications of healthy community planning and design practices responsive to the unique conditions and issues facing our community. A total of nine boards were created, comprehensive slides developed and the proposed zoning envelope for the physical model plug-ins were presented in March of 2015 to a large crowd at Clemson City hall. Today the materials are on display in Clemson University's Lee Hall.
For more information on the project, please visit:
Clemson University School of Architecture + Health News and Events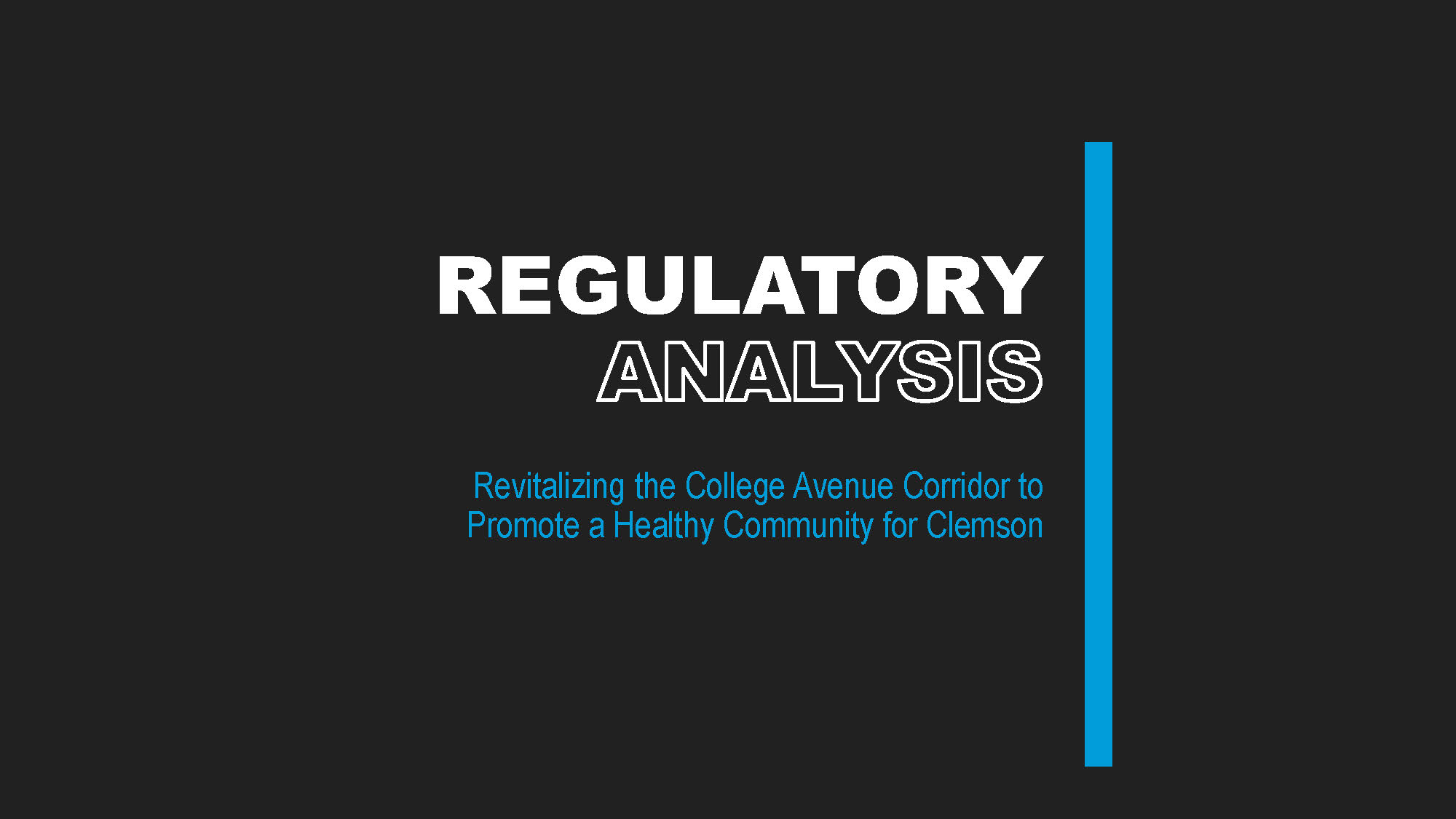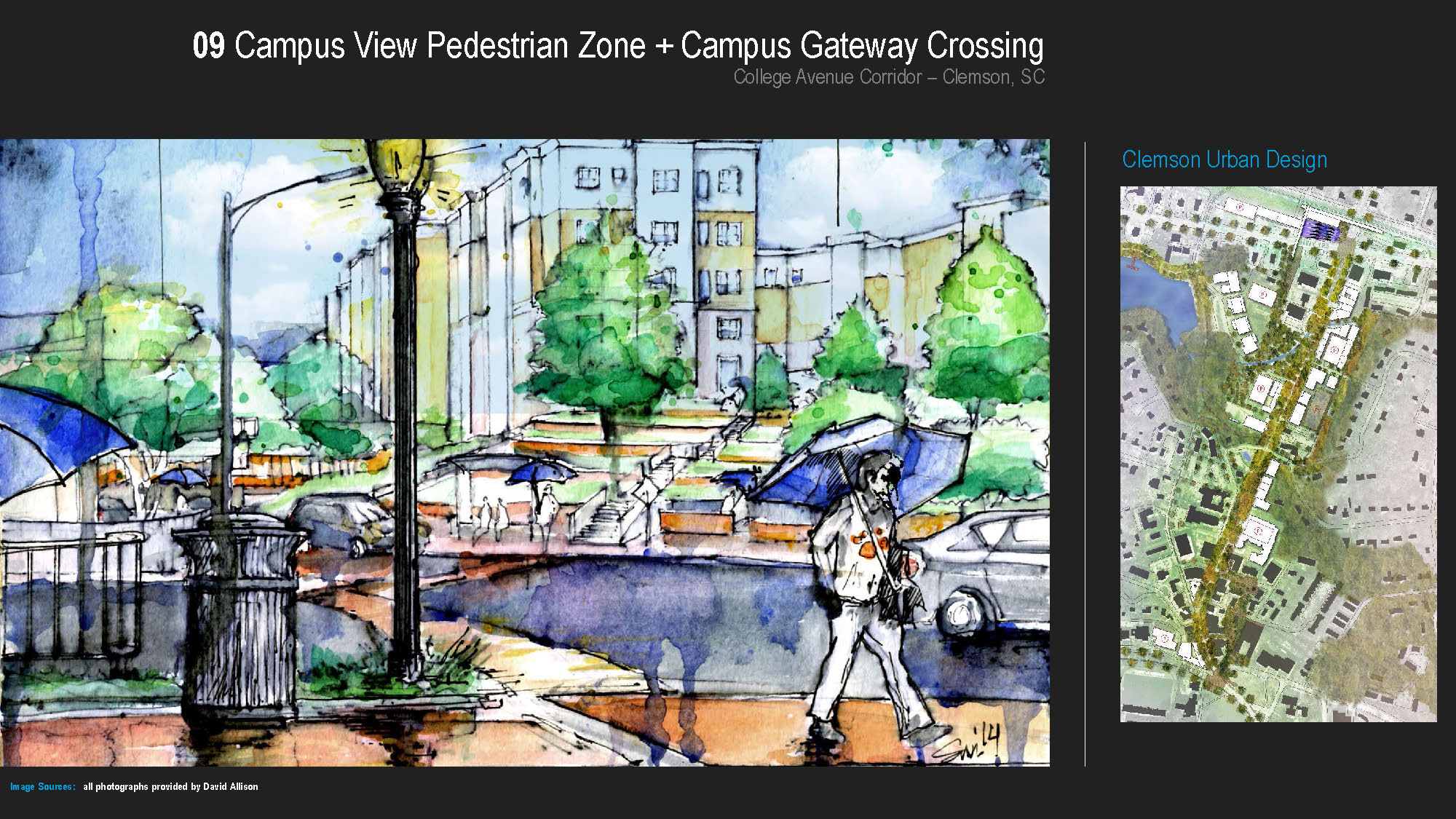 Graduate Assistants: Asma Sanaee, Caitlin Landrum, Emily McGowan, Tyler McLemore, Yaolong Wang, Yang Chai, Jonathan Jiang.