Nihongo
- A Packaging Study -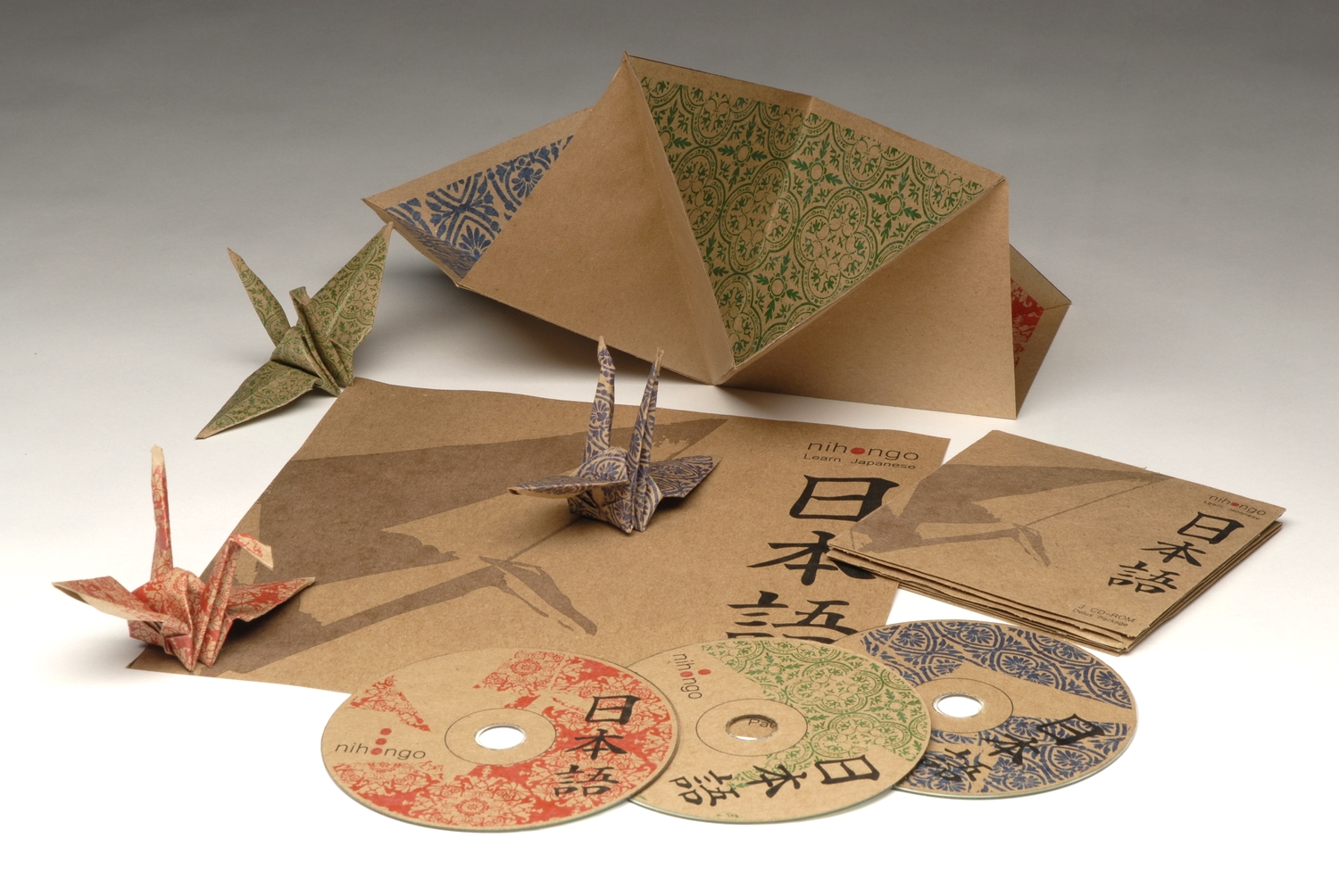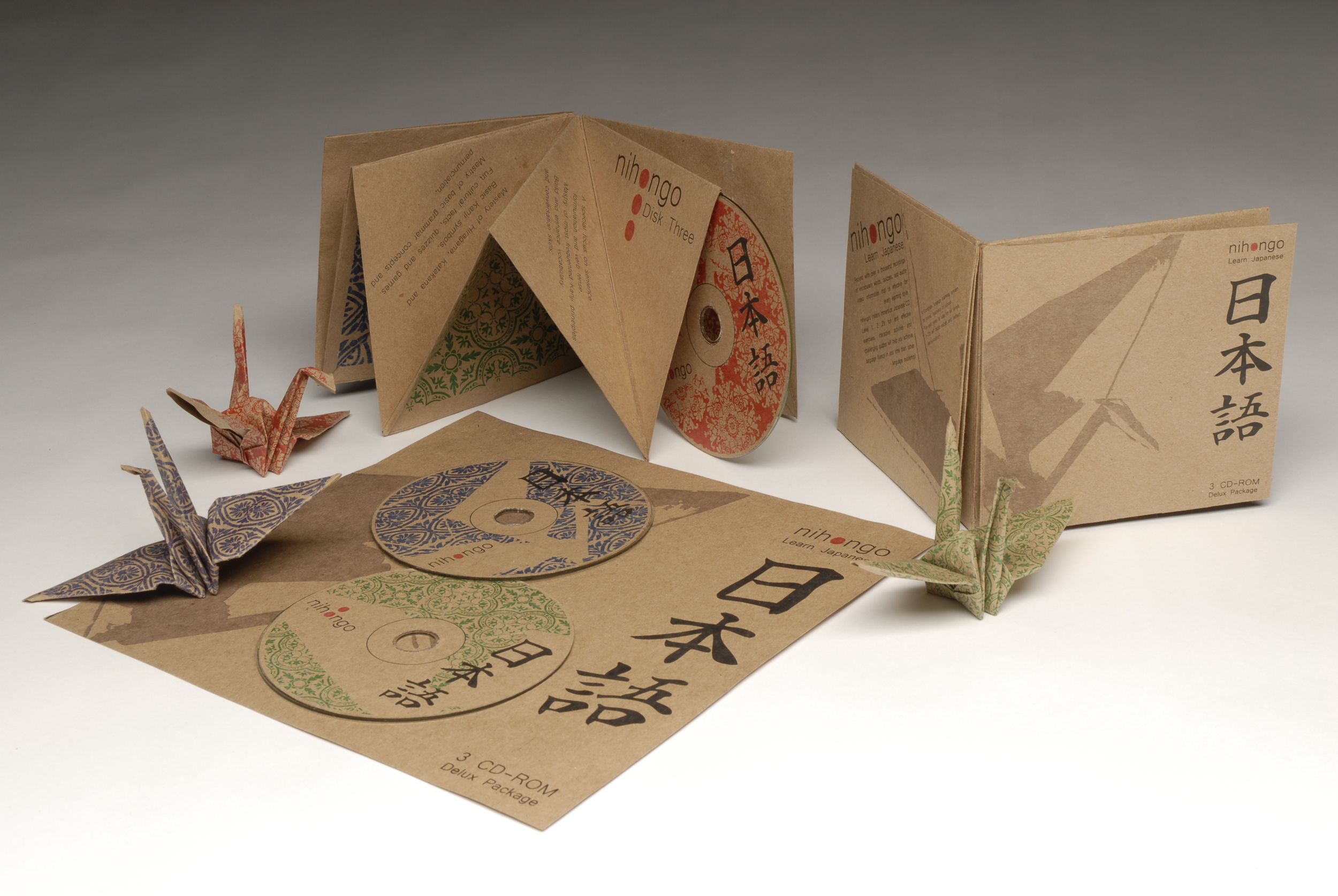 Form, function and space should be challenged at any scale.
'Nihongo' (lit. Japanese) is a branding and packaging concept centered on the acquisition of Japanese language and customs. The branding seeks to elevate the ideas of simplictity by using a combination of motifs ascribing to Japanese athleticism in a fresh, clean way. Special consideration was given to font and script choices using a centered iconic red circle as a recognized sun and flag symbol.
My experiences in Japan and with the Japanese language reveal a culture that has a refined surface hiding inner complexity. The origami-inspired packaging is a continuous fold-out that fans out to cradle three CD's. The fold out condenses down into a simple square package. The origami crane motif, symbolic of peace, continues through out the cover, as well as on the individual labels of each CD.
Red, Green and Blue were all the traditional ink palette used in wood block Japanese relief prints; each color and pattern correlates to respective level of language CD. The packaging material is formed from a stiff traditional woodcut paper that is fold-able and sturdy.