Envisioning a Healthy Community
- Clemson College Avenue -
What constitutes healthy urban development vs 'good' urban design?
When envisioning a healthy community of Clemson, our first task was to establish and understand what makes Clemson unique, and the community we would serve in this project. Clemson is both the town and University -­‐ a place to live, work, meet, exchange, play, and learn – a place for both transient students and permanent residents. Through out the semester, students worked in multiple modes to understand the physical, environmental, social, regulatory, political and economic drivers and constraints for development in Clemson, and particularly in downtown along College Avenue, the City of Clemson and its downtown corridor experimentally, analytically, and through its Comprehensive Plan and Zoning Ordinance.
This assignment included documenting it physically through drawing, mapping and modeling and understanding the various constituencies that have a stake in downtown Clemson. We were charged with illustrating the College Avenue Context and communicating it in visual, evocative, and experiential terms -­‐ in ways that a variety of constituencies can understand and respond to.
A healthy community is defined through the following guiding principles:
1.) Comfortable Pedestrian Dimension
2.) Vibrant Urban Core
3.) Unique Neighborhood Identity
4.) Accessible Transit Network
5.) Pleasant, eco-friendly environment
Additionally, we looked to sources for inclusion in the project document, and summarize in words and images the key healthy community and urban design strategies, principles or patterns relevant to the project and our small town context.
Design Guidelines & Strategies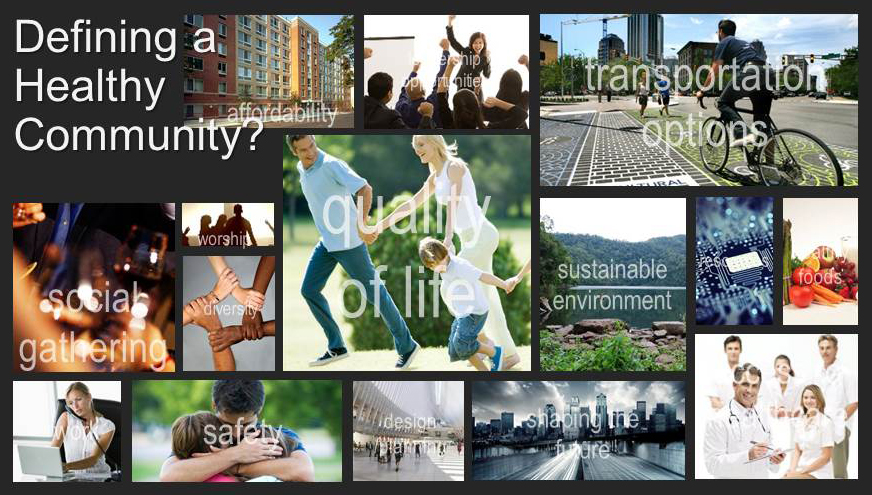 Public Forms
In order to be conditional, students had to understand the community context in which we are working. We asked ourselves: How do we get our arms around the community, its various constituencies, needs, constraints, and aspirations? How do we come to understand a community and its values?
The work this semester engaged the community both physically and otherwise. It became a natural extension of the existing community, recognizing healthy patterns of contemporary living for all the citizens of our community, andestablishingpatternsforbuildingthatcanbereplicatedinmultipleways, given a variety of conditions. Our response and design had to be conditional to this place, and represented through out the semester in various presentations and public forums.
We will also look at how the Clemson community defines itself and its vision for accommodating growth and change. In many ways this information is codified in the Comprehensive Plan and Zoning Ordinance. The Comprehensive Plan in some ways is intended to define the community, what it is, its assets and needs, its goals and objectives, and the values, expectations, aspirations and responsibilities of the community.
Students built a 12' x 4' model to engage the community at each event; with interchangeable parcels looking at the existing footprints, proposed zoning ordinance, and in some cases later on in the semester, what a viable design project might look like in that space.
To view the introduction video on YouTube to this project please click:
Clemson College Avenue: Envisioning a Healthy Community
To view additional information, press and material, please visit:
Clemson University Architecture + Health Events and News Page
A big thank you to the City of Clemson, Professor David Allison, Byron Edwards and the students for this engagement.
Student Team Members:
Emily McGowan
Chau Tran
Braden Reid
Yang Chai
Nan Jiang
Caitlyn Landrum
Tyler McLemore
Jessica Welch
Sarah Wilson
Yaolong Wang
Asma Sanee
Ehsan Salarikhaniki
Zhao, Xiang